When it comes to pampering your four-legged family member, you're faced with an important decision: Mobile Dog Grooming or the Traditional Grooming Salon? Each option has its perks, and it all boils down to what suits you and your furry friend best. In this guide and with the assistance of Splish Splash, we're here to help you navigate the choices. Do you want the convenience and personalized attention of a mobile groomer coming to your doorstep, or do you prefer the atmosphere and full-service offerings of a traditional salon? Whichever you choose, we've got the insights and tips to ensure your pet receives top-notch care, leaving them looking and feeling their very best.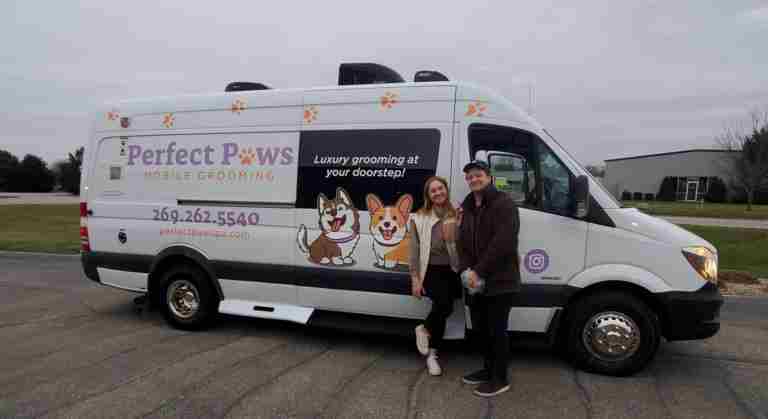 So, let's embark on this grooming adventure, tailoring it to your pet's needs and your preferences in the vibrant city of Gulfport, where coastal breezes and pet-friendly vibes create the perfect backdrop for your furry friend's pampering session. Whether you opt for the convenience of a mobile groomer or the traditional charm of a grooming salon, we're here to guide you through the decision-making process, making sure you choose the best pet grooming services in Gulfport. Our goal is to ensure your pet receives the royal treatment they deserve, leaving them looking and feeling their very best.
Understanding Mobile Dog Grooming
Pet Grooming as Preventative Care is a proactive approach to pet well-being. In this section, we'll delve into the concept of grooming as a preventive measure against various health issues. We'll explore how regular grooming sessions, whether through mobile or traditional services, can contribute to your pet's overall health and well-being. Additionally, we'll discuss the advantages of mobile grooming in terms of reducing stress for your pet and the convenience of having these preventive care services brought to your doorstep, eliminating the need to travel to a salon.
Exploring Traditional Grooming Salons
We'll discuss the significance of grooming knowledge and what to expect from traditional grooming salons. Additionally, we'll highlight the unique benefits these salons offer, emphasizing the importance of grooming education for dog pet owners in ensuring the well-being and stylish appearance of their furry companions. The Importance of grooming education for dog pet owners plays a pivotal role in pet care. Here, we'll examine how educated pet owners can make informed decisions about grooming, including the tried-and-true method of taking your dog to a salon for professional grooming.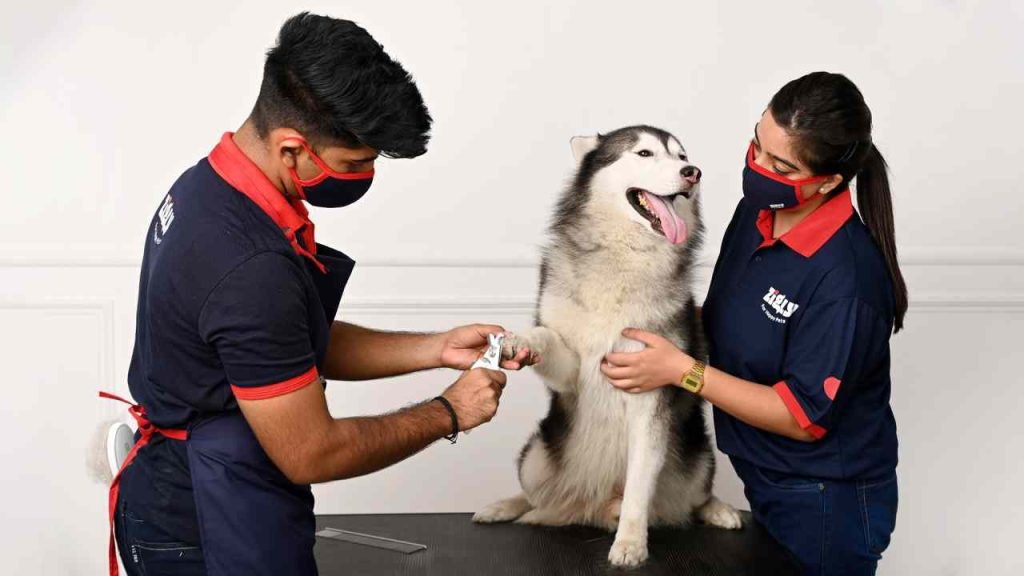 The Convenience Factor
How to Choose the Right Dog pet Grooming Services in Gulfport plays a pivotal role in your grooming decisions. In this section, we'll focus on the convenience of mobile grooming and discuss how selecting the right grooming services for your dog is essential. We'll highlight the advantages of mobile grooming for pet owners with busy schedules, emphasizing how it eliminates the hassle of traveling to a salon and brings pet grooming to your doorstep. Making the right choice of grooming services in Gulfport ensures not only your pet's well-being but also a grooming experience that aligns with your convenience and preferences, whether you opt for mobile grooming or traditional salon services.
Personalized Attention: Mobile Grooming
Mobile grooming often provides a more personalized experience. We'll explore how mobile groomers can focus their attention solely on your pet during the grooming session, ensuring a one-on-one, stress-free experience.
Atmosphere and Full-Service: Traditional Salons
Traditional grooming salons offer a distinct atmosphere and a range of services. In this section, we'll delve into the ambiance and full-service offerings of traditional salons, which can provide a comprehensive grooming experience for your pet.
Safety and Comfort
Safety and comfort are top priorities in pet grooming. We'll discuss how mobile groomers and traditional salons ensure the safety and well-being of your pet during grooming, including factors like sanitation, equipment, and skilled handling.
Cost Considerations
Cost is a vital aspect of the decision. This section will provide insights into the cost considerations of both mobile grooming and traditional salons, helping you make an informed decision based on your budget.
Expertise and Quality of Service
When it comes to grooming, expertise and quality of service are crucial. We'll explore the qualifications and skills of groomers in both mobile and traditional settings, highlighting the importance of choosing a groomer with the right knowledge and experience.
Pet-Friendly Vibes in Gulfport
Gulfport is known for its pet-friendly atmosphere. We'll discuss how both mobile and traditional grooming services in this vibrant city cater to the needs of pets, enhancing the overall experience for your furry friend.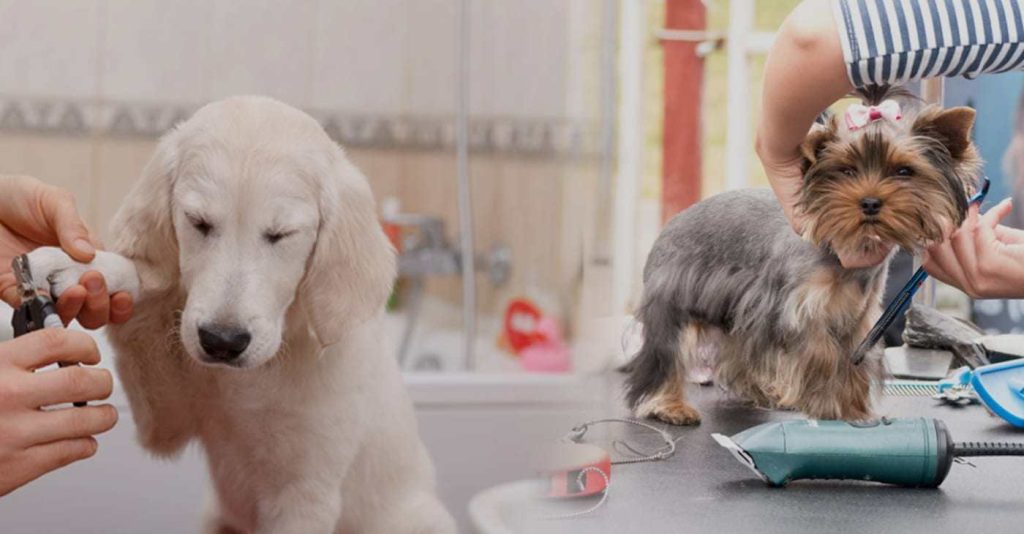 Making the Right Choice for Your Pet
Ultimately, the decision comes down to what's best for your pet. In this section, we'll provide guidance on how to make the right choice between mobile grooming and traditional salons, ensuring your pet's comfort and well-being are the top priorities.
Tailoring the Grooming Experience
Tailoring the grooming experience is essential. We'll explore how you can personalize the grooming experience for your pet, whether you choose mobile grooming or a traditional salon, to ensure they leave looking and feeling their very best.
Conclusion:
In conclusion, the decision between Mobile Dog Grooming and Traditional Grooming Salons in Gulfport ultimately comes down to your unique preferences and your pet's specific needs. Mobile grooming offers the convenience of at-home services and personalized attention, making it an excellent choice for busy pet owners and pets who prefer a quieter environment. Traditional grooming salons, on the other hand, provide a well-established atmosphere, full-service options, and the opportunity for your pet to socialize with other animals. Both options prioritize safety, comfort, and a pet-friendly experience in the vibrant city of Gulfport. Cost considerations, expertise, and the pet-friendly vibes of the area also play a crucial role in your decision.
FAQs:
Is mobile grooming more expensive than traditional grooming salons?
Mobile grooming can be more expensive due to the added convenience of coming to your location.
2. How do I ensure my pet's safety during mobile grooming?
Ensure the mobile groomer is licensed, experienced, and follows safety protocols for your pet's well-being.
3. Are mobile groomers as skilled as those in traditional salons?
Mobile groomers can be equally skilled, but it's essential to check their qualifications and experience.
4. Do traditional grooming salons offer a wider range of services?
Yes, traditional salons often offer a broader selection of services, including options like spa treatments and specialty cuts.
5. Can I request a specific groomer with mobile grooming services?
Many mobile groomers allow you to request a specific groomer for consistent service if available in your area.